Images courtesy of RM Sotheby's
From JustLuxe Content Partner MensGear
Ferrari fans in Phoenix, Arizona are in for a treat when RM Sotheby's holds a sale for an extraordinary ride.
The event is pegged for January 26, 2023, and interested parties shouldn't miss out on this offer. The auction house will have a remarkable lineup available. However, this 1995 F512 M should incite a huge turnout.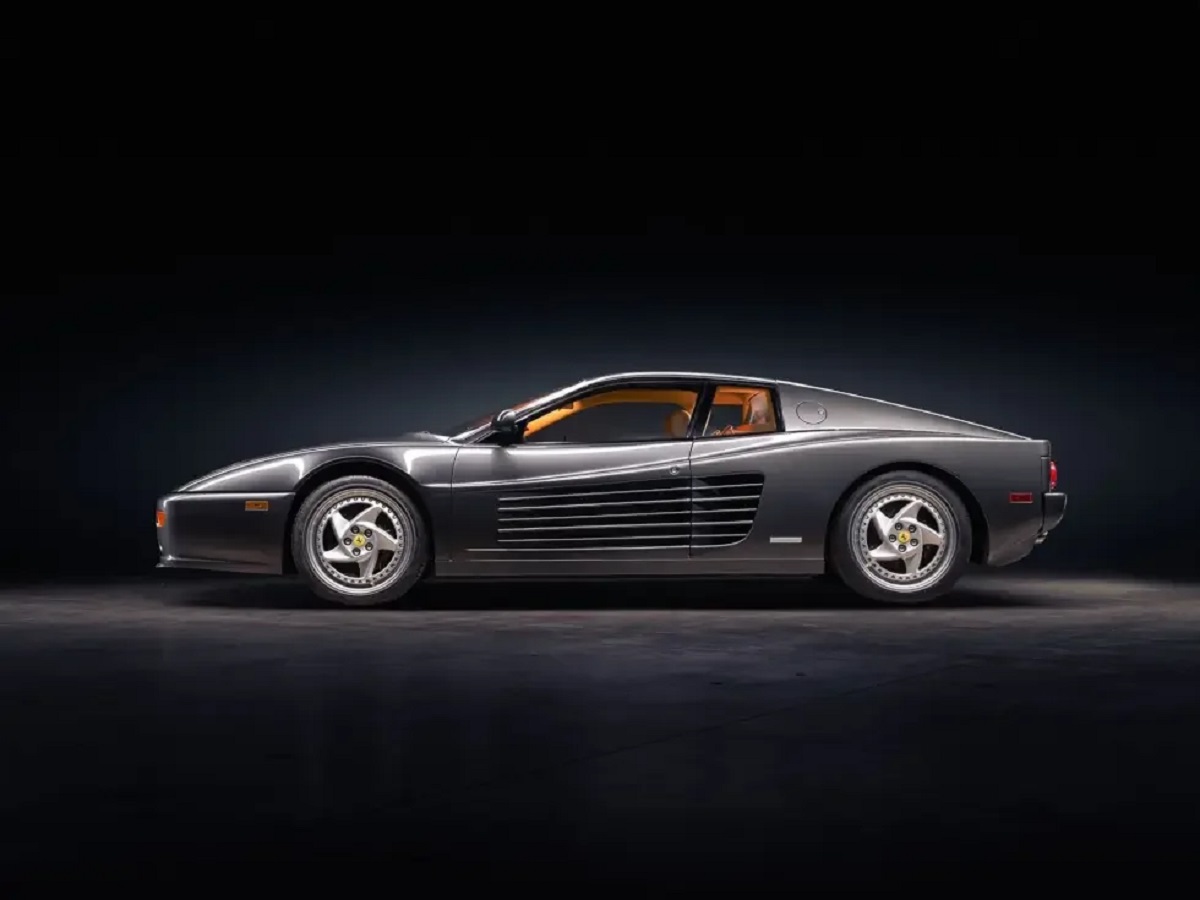 When it comes to exceptional examples, this Italian supercar hitting the stage is as rare as it gets. Lot number 124 is projected to sell anywhere between $625,000 to $700,000 given its status. The establishment describes it as, "the ultimate iteration of the Testarossa lineage."
Furthermore, this 1995 Ferrari F512 M is the last machine from the Prancing Horse to roll out of the factory with a flat-12 engine. Meanwhile, the output is around 440 horsepower. Chassis number 37826 is the 16th out of 75 units built for the United States market.
The model's original launch was in 1994 and it is a follow-up to the 512 TR. This distinction should attract the right buyers who want one for their collection.
Chassis number ZFFVG40AXS0100483 is mated to engine number 37826, RM Sotheby's did not specify if the documentation confirms both matches. Another notable feature of this 1995 F512 M is the paint job.
Originally, the standard colorways for the vehicle included metallic black, Rosso Corsa, and yellow.
This 1995 Ferrari F512 M, on the other hand, flaunts a coat of Canna di Fucile Metallizzato. In addition to its smoky gray exterior, the cockpit is adored in beige leather upholstery with Castoro carpets in matching shades. During the cataloging process, RM Sotheby's lists an odometer reading of 14,510 miles.
More From MensGear: